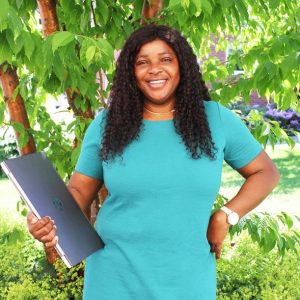 Project Manager /Organization Consultant
Clementina Godwin is a project manager and leadership coach with consulting assignments. She trains and coaches entrepreneurs, consultants, new leaders, employees and individuals in leadership. Her education is about creating new knowledge and implementing sustainable solutions for individuals, employees and organizations.
As a project manager and leadership coach with consulting assignments, I help you with time planning, mapping to generate efficiency and also integrate methods to implement solutions that are just right for you and your project.
Project Manager /Organization Consultant
Clementina Godwin (Founder and Member of the board directors & CEO) M.sc , B.sc
Clementina has a strong foundation as a CEO and founder in multiple firms that serves a deep purpose of commitment to make a social impact for society and dedicatedly create valuable conditions for clients, investors and for Cang Management Consulting AB globally.
As an innovator, proven entrepreneur, and founder of Cang consulting & Enterprise, Clementina Godwin has demonstrated over 15 years of her professional life in both operational and leadership roles from work areas that includes recognised companies such as Sandvik, Ovako Sweden and Colabitoil Sweden who has made great impact on green renewable energy, Innovative steel, fossil free oil and gas within operational business development and environmental sustainability. 
 Clementina Godwin has also conducted leadership and organizational development for clients  widely in different areas making both big and small changes in their organization business and technical development processes. 
With Clementina background in business administration, industrial engineering, and sustainability development, Clementina Godwin has successfully worked with leading Swedish and international companies with increasingly strict requirements for a changeover when it comes to sustainability and environmental impact.
Certified as a Life and Leadership Coach.
I provide expertise and competent skills in creating value for you, develop and implement strategic approaches based on both theoretical and practical knowledge to achieve a value-creating result for you and your business operations.
You are warmly welcome to contact me with your questions and concerns via the contact information or the contact form below